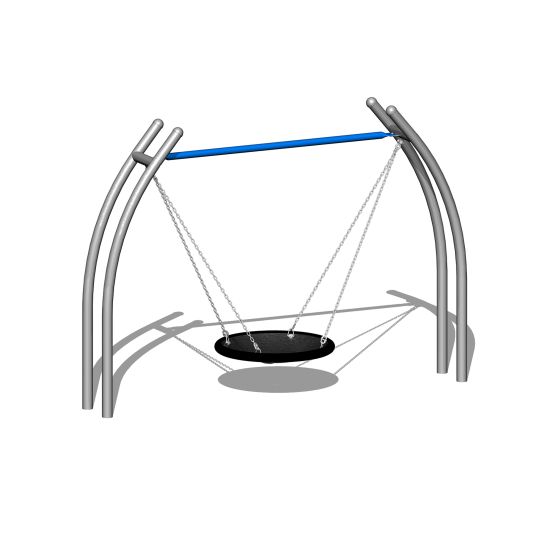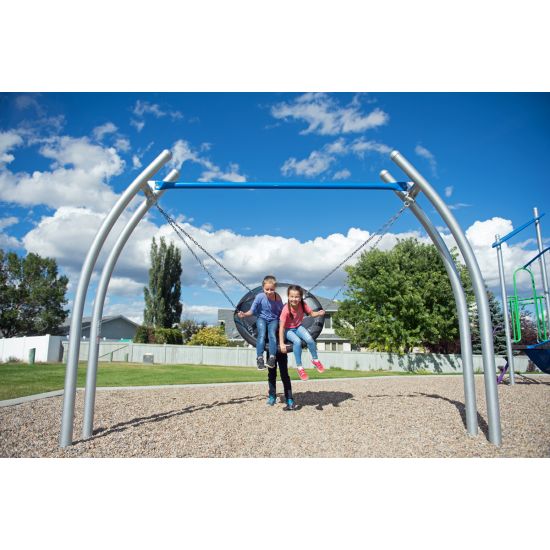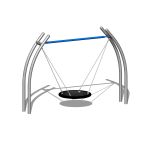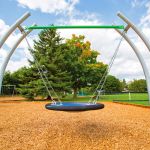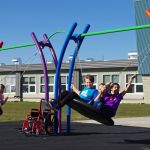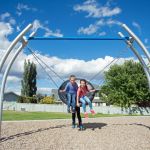 uSwing
Model Number: U-100; U-100D; U-100T
---
Unique disc swing accommodates multiple users and offers an exhilarating yet secure experience for all ages and abilities, including children on the autism spectrum. Curved posts add a sculptural, contemporary look.
Recommended Ages: 2-12 years
Fitness Benefits: core strength, vestibular stimulation
Design Options: Available in single, double or triple bay design.
Notes: Accessible when installed with appropriate surfacing.
---
More Swings
Here are more products you might like.