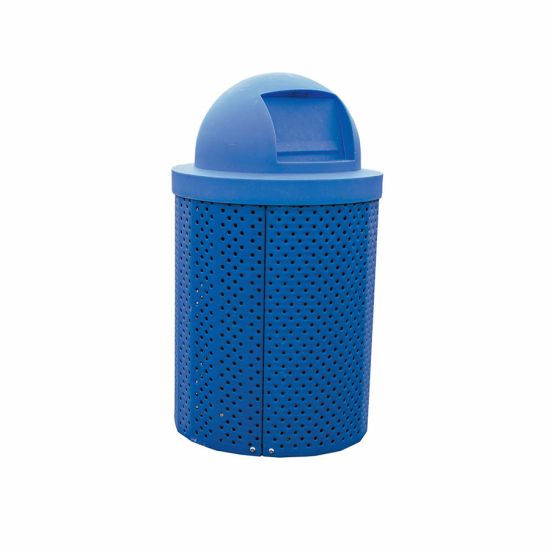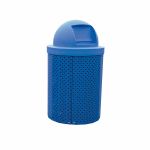 Trash Receptacle with Dome Lid
Model Number: PK-170D; PK-179BD
---
Constructed of vinyl-coated steel, this trash receptacle is an attractive and durable option for any park or playground.
Comes with dome lid.
1.9mm (14ga) thick, vinyl-coated perforated steel
coated with UV-resistant high durometer vinyl
Colour Options: vinyl-coating in blue, green, tan or brown
Installation Options: in-ground, surface-mount
Design Options: Available with steel lid.
Notes: Trash can/liner not included
---