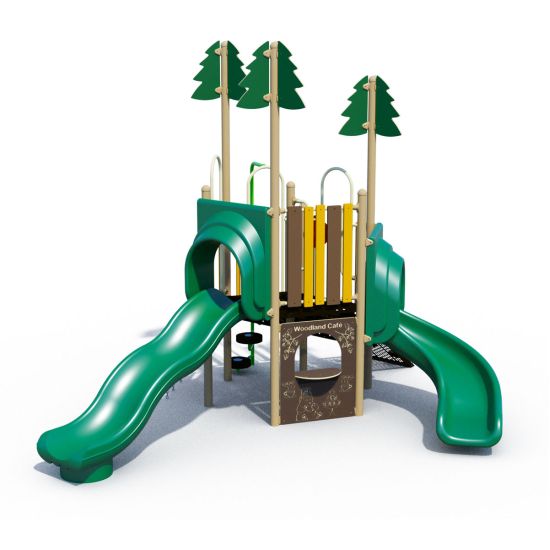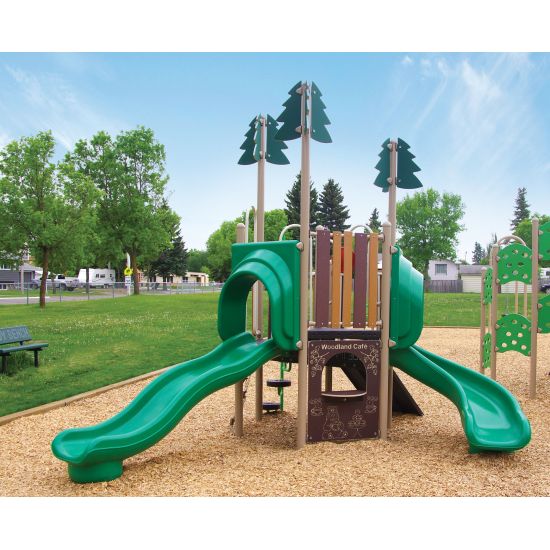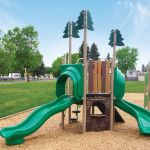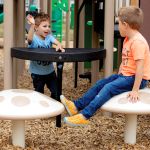 Mount Pleasant Jr.
Model Number: S17-02
---
Diverse climbers and slides combine with nature-inspired Rootz components to create a woodsy play structure for little ones. Evergreen post-toppers add appeal.
Recommended Ages: 2-5 years
Area Required: 9.3m x 8.2m (31' x 27')
---
More Playground Designs
Here are more products you might like.