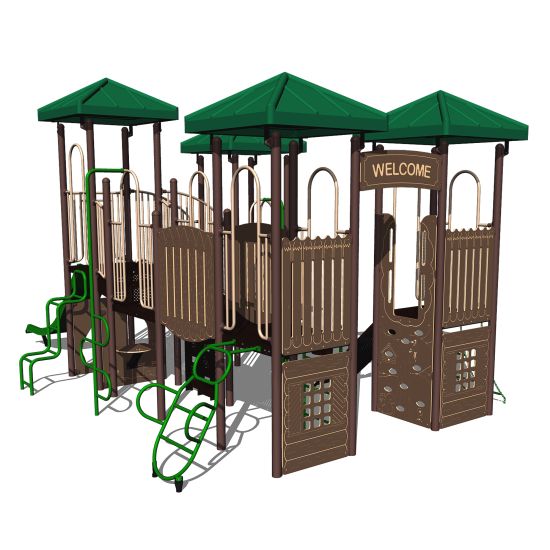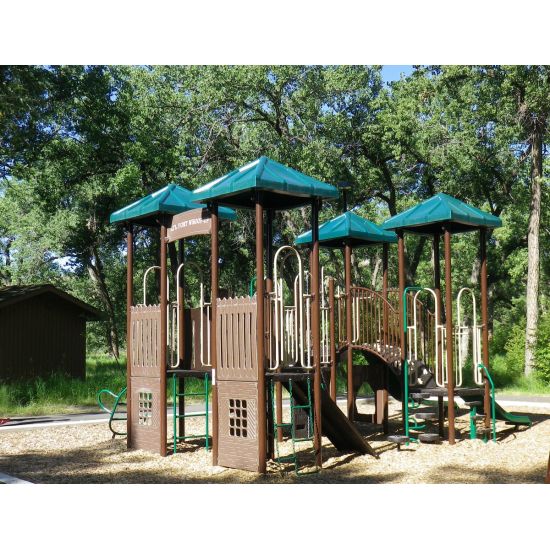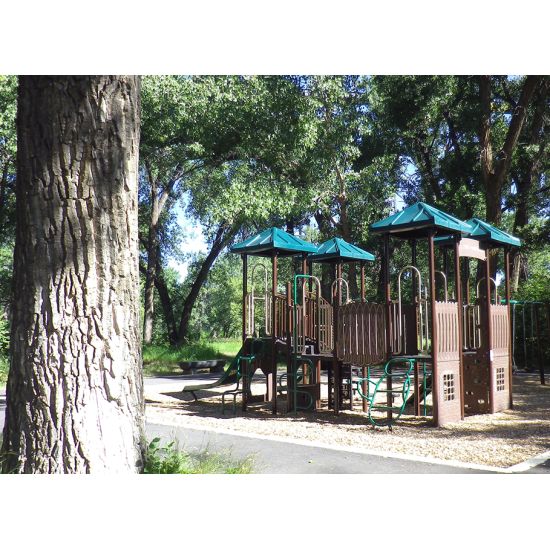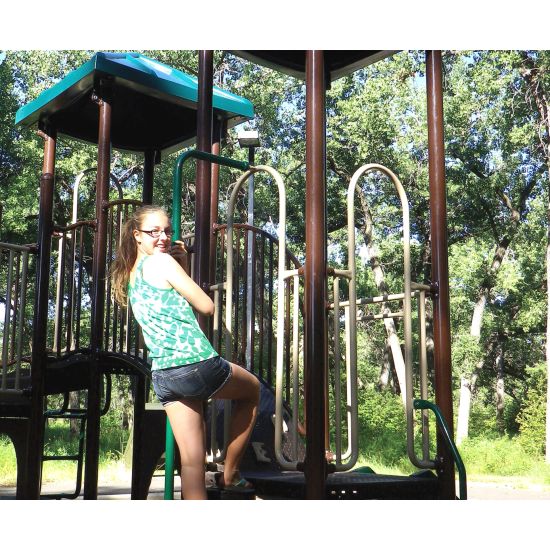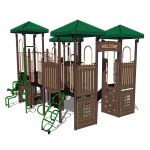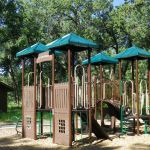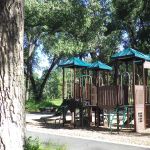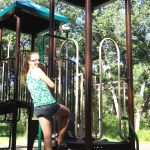 Li'l Fort
Model Number: C13-31
---
Playing fort is still a favourite for all ages. This attractive design features a variety of climbers and slides for well-rounded play. Themed components help promote imaginative play. Welcome sign may be customized with your park or school name.
Recommended Ages: 2-12 years
Area Required: 8.9m x 11.8m (30' x 39')
---
More Playground Designs
Here are more products you might like.