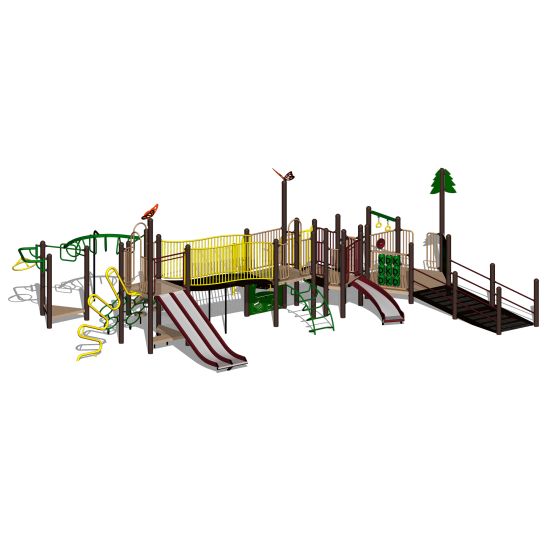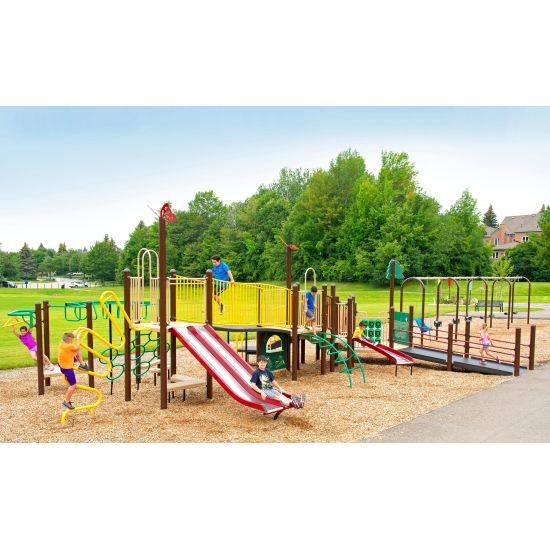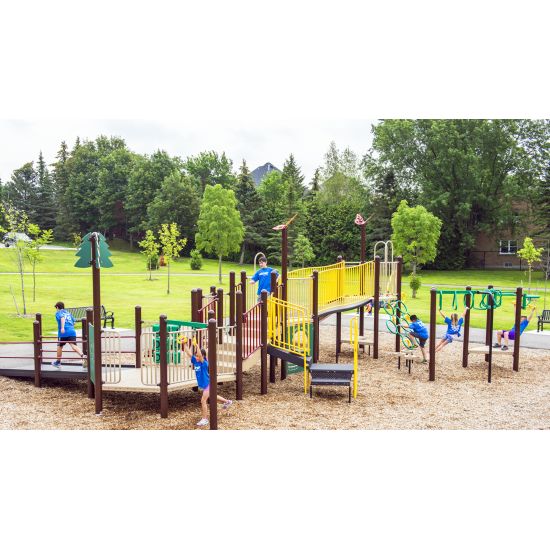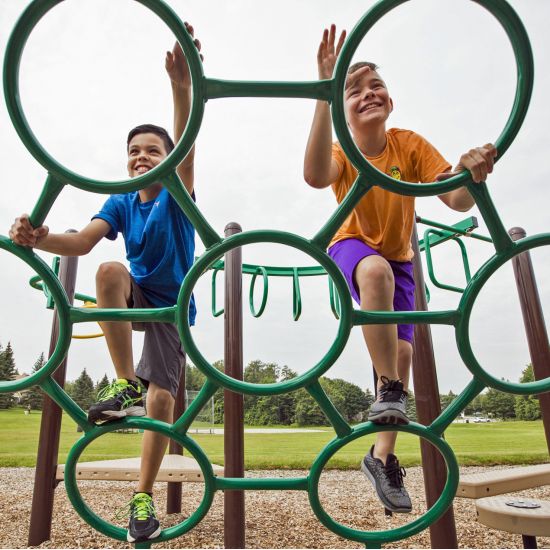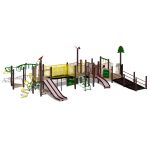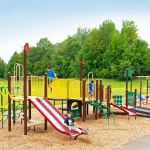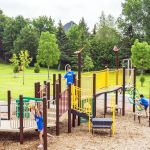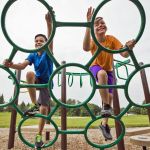 Ken Sturgeon Park
Model Number: C18-16
---
Featuring both a wheelchair ramp and a transfer station, this design provides multiple access points for children or caregivers with mobility challenges. Overhead components at lower heights allow younger children to access upper body play while the Squiggle Climb provides challenges for adventurous climbers.
Recommended Ages: 2-12 years
Accessible Design: wheelchair ramp and wheelchair accessible activities
Area Required: 11.8m x 16.3m (39' x 54')
---
More Playground Designs
Here are more products you might like.