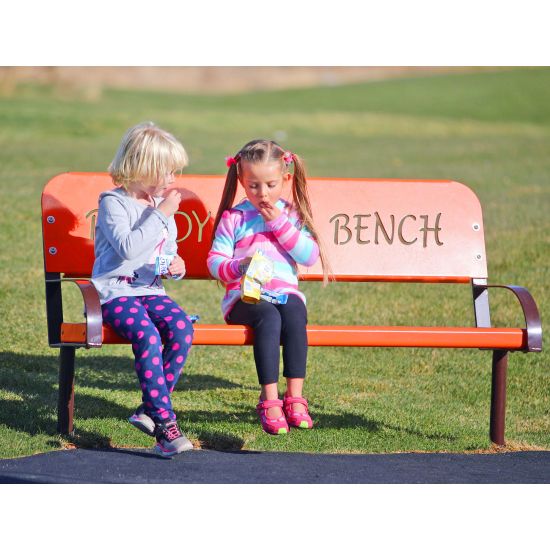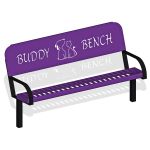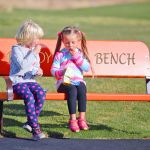 Harmony Buddy Bench
Model Number: PK-138; PK-138B
---
Promote friendship, co-operation and inclusivity on the playground with our Harmony Buddy Bench. If dogs and cats can get along, we all can!
top: lasered aluminum, finished with super-durable polyester powder
bench & frame: powder-coated in-line galvanized steel
virtually maintenance free
Colour Options: available in various colour schemes
Installation Options: in-ground, surface-mount
Notes: Constructed of powder-coated aluminum and steel.
---