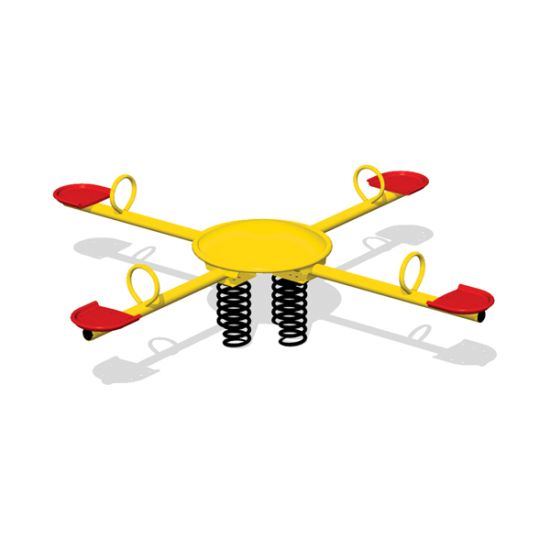 4-Way Bouncing Teeter
Model Number: CN-50M
---
Four or more little ones can bounce happily with this unique design. Sitting in the centre allows for more children to join in and adds to the fun.
Recommended Ages: 2-12 years
Fitness Benefits: balance, lower body strength, vestibular stimulation
Colour Options: available in various colour schemes
---
More Bouncers & Teeters
Here are more products you might like.